We're Sellerdeck specialists.
Approved Sellerdeck Partner
With over two decades of SellerDeck experience GreenBerry can offer industry leading SellerDeck services to help you stand out from the crowd and stay ahead of your competitors.

SellerDeck is one of the UK's leading eCommerce solutions for small and medium sized businesses; their award winning software is used by over 5,000 businesses.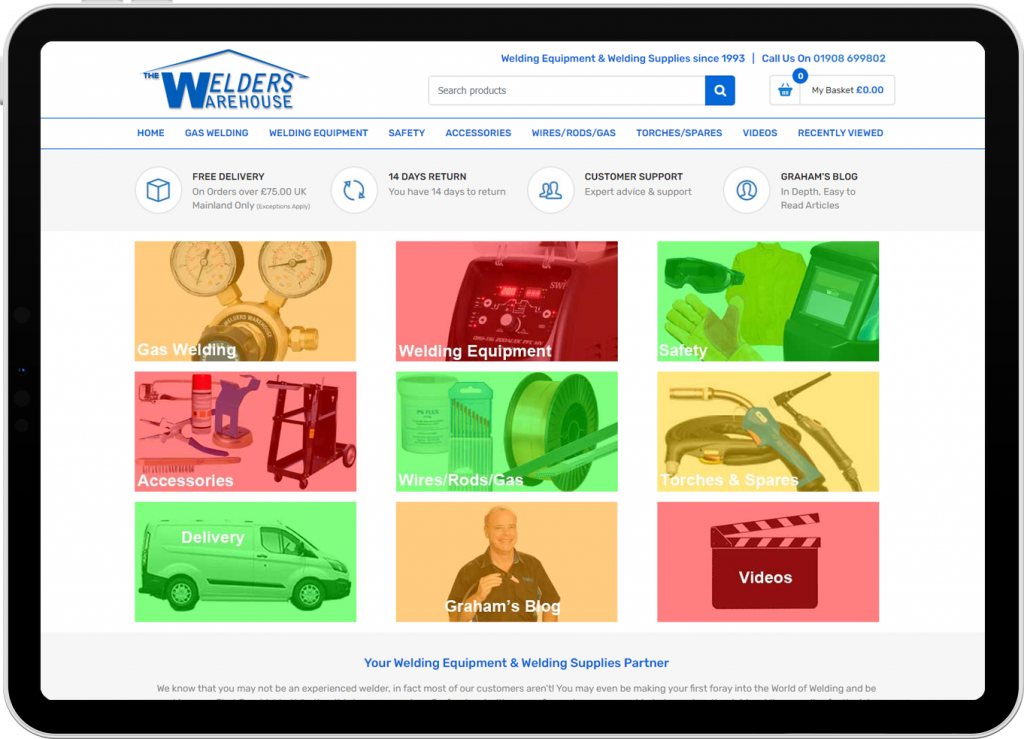 Want to know more? Contact us now.
Design
Understanding how to keep your customers engaged is the key to a successful eCommerce website. GreenBerry will help you stand out from the crowd and capture your audience's attention.
Build
Using GreenBerry's in depth knowledge of eCommerce we can create custom websites which can meet your unique business requirements and help make your eCommerce website more successful in a crowded marketplace
Responsive
An eCommerce website which doesn't work on a mobile or tablet will lose you business. Utilising responsive frameworks we can create websites which allow your customers to buy your products no matter the device
Intergration
We can help streamline your business and save you time and money by creating automated links between your website and accounting packages like Sage and Linnworks or to third party platforms like eBay and Amazon
Your eCommerce website is just one part of an ever growing jigsaw puzzle which can result in wasted time processing orders and payments in separate admin areas, maintaining warehouse stock levels and updating backend accounting solutions.

Hours can be wasted each week keeping separate platforms up to date. Can you really afford that?

With our knowledge and expertise GreenBerry can help you integrate your SellerDeck store with a host of payment gateways, accounting solutions and your warehouse systems.

We can put you in control once again.
Get the most out of Sellerdeck.
Our SellerDeck stores focus primarily on increasing conversion rates by focusing on your customers and their unique needs.

Using our vast eCommerce knowledge we design sites which not only look fantastic but more importantly they actually generate orders.

By utilising our vast experience of SellerDeck we can deliver bespoke solutions which push the software to its limits allowing clients to continue using their current software for much longer.

We call this the "Glass Ceiling" effect; a lot of clients we work with started using SellerDeck when they took their first steps into eCommerce but they reach a point where they need more from their sites and SellerDeck.

If you feel you've reached that glass ceiling, don't despair, its still possible to continue using SellerDeck. We've built many bespoke solutions which have helped clients run their businesses more smoothly and stay with SellerDeck.
Sellerdeck migration to Magento or Shopify is not that hard.
As a business grows there comes a point where you might need to move away from SellerDeck to an eCommerce platform like Magento or Shopify which offers more advanced functionality.

Using are custom built software we can assist your migration allowing you to transfer your products and content to Magento without losing any search engine rankings or traffic.